Safeguarding Communities
Q-risq Analytics is the only company providing address-specific hurricane storm surge and wind information before, during, and after landfall.
As a hurricane approaches coastal communities, Q-risq Analytics provides necessary information for government and community leaders to consider appropriate measures to safeguard people, equipment, facilities, and supplies.
Built using the high-definition ADvanced CIRCulation (ADCIRC) storm surge model, fueled with additional data sets and customized to geolocated properties, the Q-risq Analytics provides the most relevant information for officials to assess vulnerability and mitigate damage.
After a storm makes landfall, Q-risq Analytics maps areas impacted by surge and wind to efficiently direct emergency recovery operations— getting communities back on their feet as quickly as possible.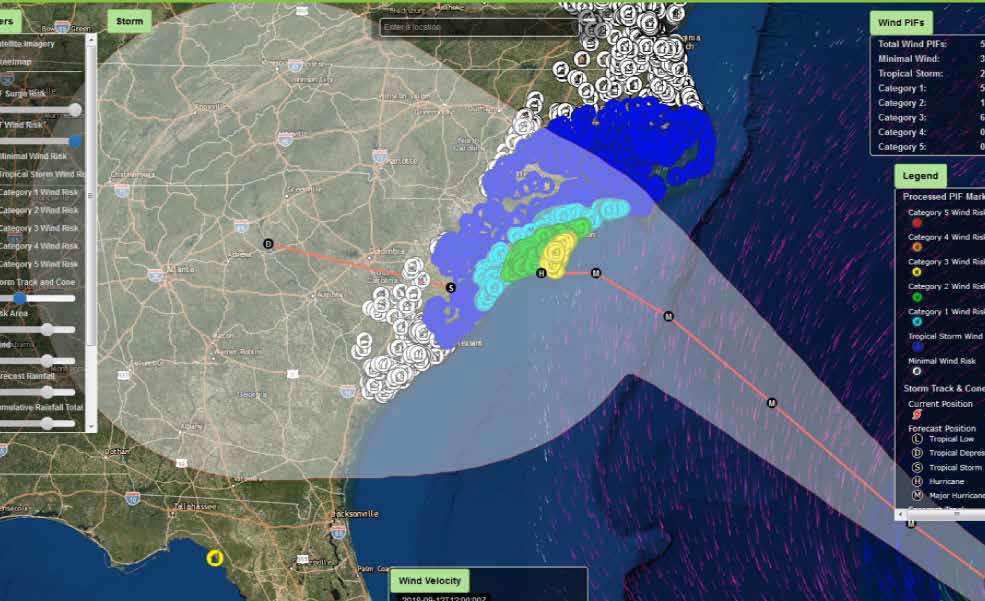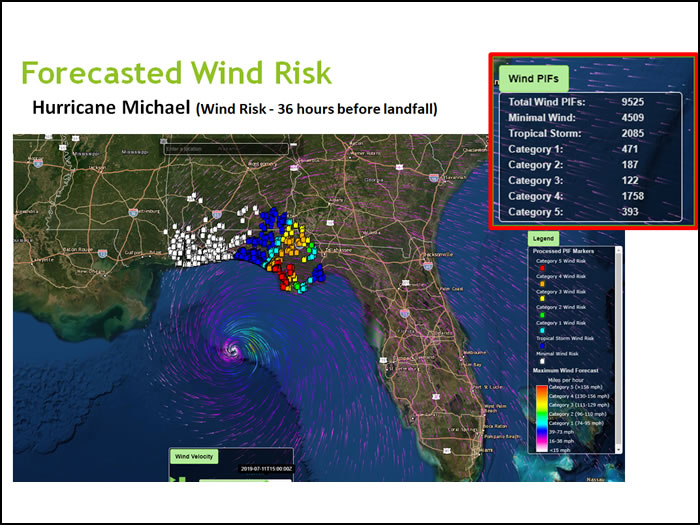 Each icon represents a geocoded address (PIF) while displaying a total count in the table located at the top right corner. Each color depicts the maximum wind speed each address will experience during the storm. This information is helpful to understand the size and scope of assets needed to prepare while focusing your efforts.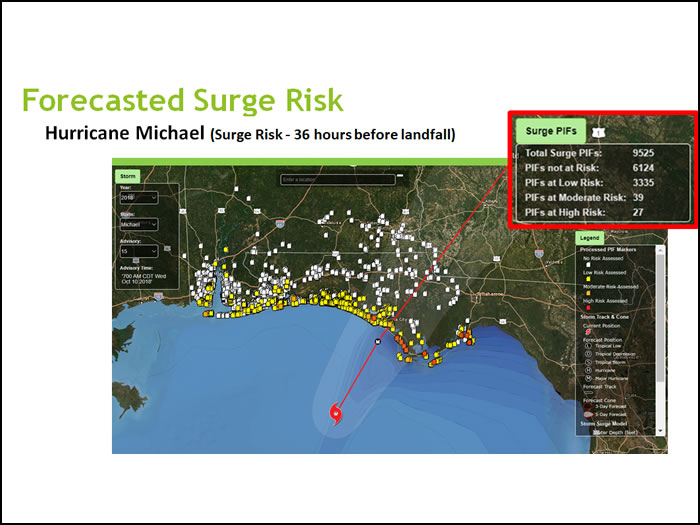 As depicted in this small sample at 36 hours before landfall, we can display geocoded addresses (PIFs) at risk of storm surge prior to landfall; providing you with the opportunity to notify citizens and forward important information.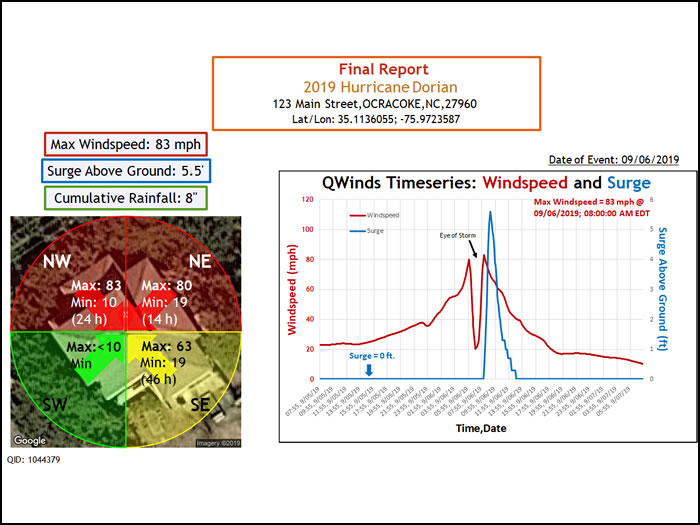 Post-storm analysis for each individual PIF begins within 48 hours of landfall. Wind direction, speed, and duration for each side (NW, NE, SW, SE) of property is detailed. The Wind and Surge timeseries over the entire storm duration details which came first — peak winds or peak surge?