Q-risq Analytics Gives the Insurance Industry an Advantage
Before a storm makes landfall, Q-risq Analytics gives an insurance company critical data used to alert customers at risk.
In the event of a hurricane, Q-risq Analytics offers decision makers the ability to confidently alert property owners of approaching danger and deploy the proper resources to affected areas.
Built using the high-definition ADvanced CIRCulation (ADCIRC) storm surge model, fueled with additional data sets, customized to geolocated properties, the Q-risq Analytics solution provides the most relevant information as you decide the best approach to the storm.
Once a storm makes landfall, Q-risq Analytics focuses on creating a hindcast report of the storm's impact. Storm surge,  maximum sustained winds, and rainfall totals are displayed in a spreadsheet for each address, allowing some claims to be handled remotely, saving the insurance company time and money.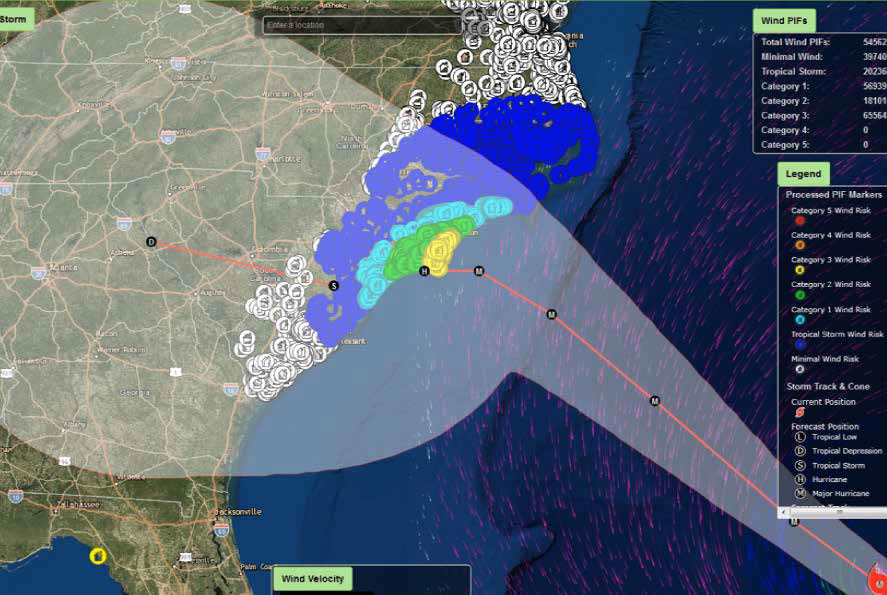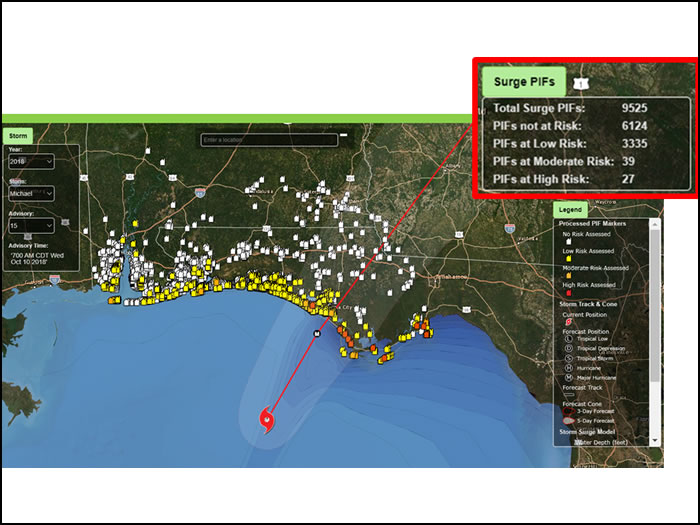 As depicted in this small sample at 36 hours before landfall, we can display geocoded addresses (PIFs) at risk of storm surge prior to landfall; providing you with the opportunity to notify customers and forward important information.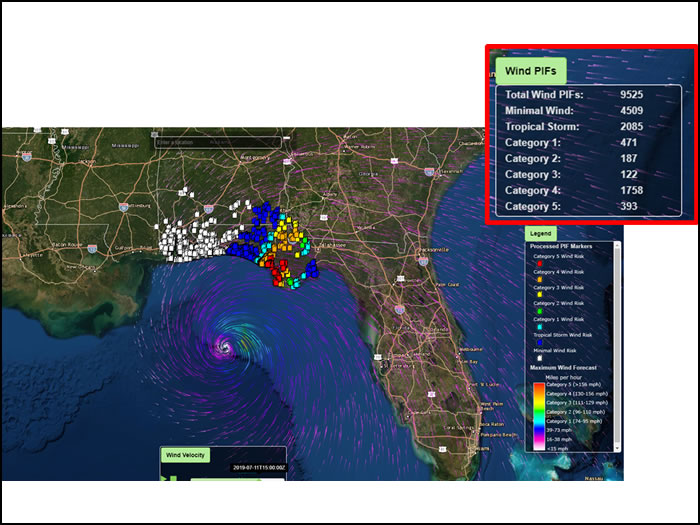 Each icon represents a geocoded address (PIF) while displaying a total count in the table located at the top right corner. Each color depicts the maximum wind speed each address will experience during the storm. This information is helpful to understand the size and scope of assets needed to prepare while focusing your efforts.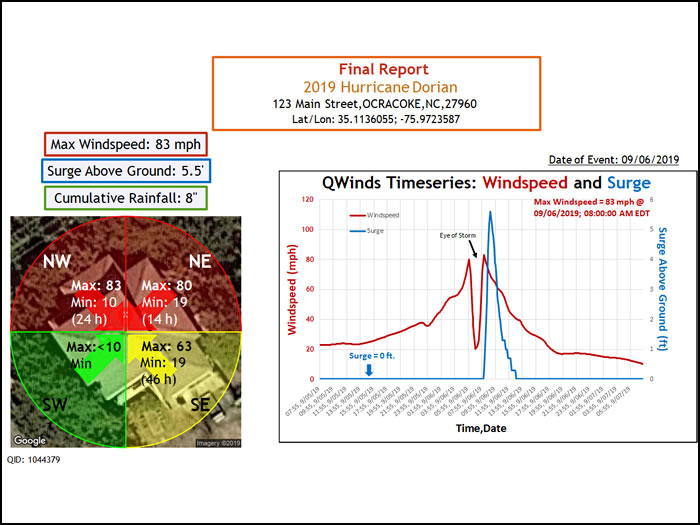 Post-storm analysis for each individual PIF begins within 48 hours of landfall. Wind direction, speed, and duration for each side (NW, NE, SW, SE) of property is detailed. The Wind and Surge timeseries over the entire storm duration details which came first — peak winds or peak surge?