Location-Specific
Storm Surge & Wind Data
Q-risq Analytics uses distributed geospatial analytics engines on big data to provide precise storm surge and wind risk analysis — before and after a storm.
Q-risq Analytics patented process equips you with site specific pre- and post-storm analysis, so you know what could happen, how to assess damage, and how to recover faster.
FORECAST
Prior to Landfall
Days before landfall, the Q-risq Analytics team is working at full capacity, continuously monitoring the storm's track and intensity to provide location specific wind and surge forecast data.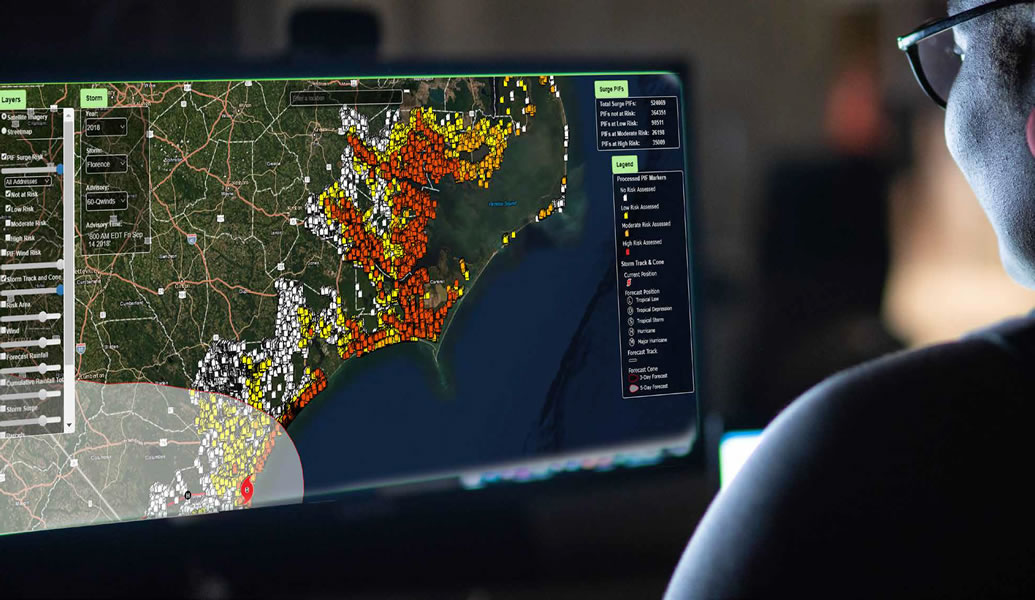 HINDCAST
Post-Event Analysis
Once the storm has made landfall, Q-risq Analytics focuses on creating a report of the storm's impact. Maximum sustained winds, storm surge, and accumulated rainfall are displayed for each address.